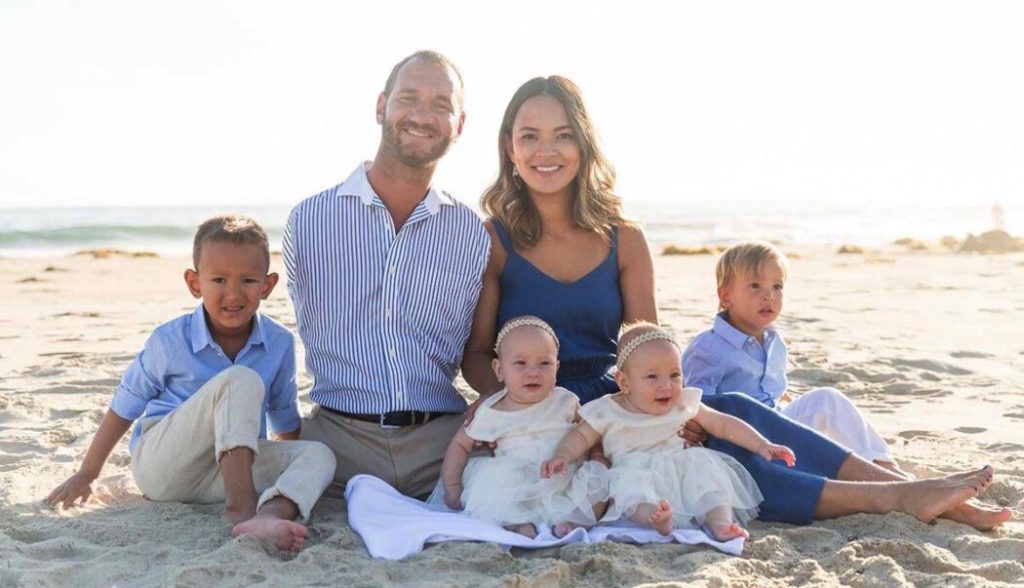 Nick Vujicic is an Australian motivational speaker, author, and philanthropist who was born without limbs. Initially, his parents were devastated by this, and during his upbringing he experienced feelings of inferiority and loneliness as he struggled to find acceptance from others. However, his parents constantly encouraged him, helping him believe that he could have a fulfilling and meaningful life.
During this process, faith had a significant impact on him. He began exploring the Christian faith and found a sense of direction in it. He believed that even though his body was different, his spirit and soul could still be strong. He believed that every individual has a unique purpose and mission and that their lives have infinite value.
Starting from a young age, he learned how to live independently, and learned how to write assignments, type, use cutlery, and even drive using his mouth. He also developed his interests and had profound thoughts about life and faith.
As an adult, he started giving speeches around the world, sharing his story and experiences. During his speeches, he shared a story about confidence. He once participated in a swimming competition and encountered a competitor who could swim using only their arms. He suddenly felt extremely discouraged and thought he had no chance of winning. However, he decided not to give up easily and started believing in himself, giving his all in swimming. In the end, he successfully won the competition.
In 2007, he founded a secular motivational speaking company called Attitude is Altitude, encouraging people not to give up because of their difficulties, but to find their potential and believe that they can overcome any challenge. Besides giving speeches, he also established a nonprofit organization called Life Without Limbs in 2005, aiming to help those who face these kinds of difficulties. He has written many books and regularly interacts with his fans on social media, conveying a positive and uplifting attitude toward life.
Through his story and actions, he has shown people the power of confidence. Even when facing difficulties and challenges, we can still achieve our goals if we believe in ourselves and persist. He has also demonstrated the power of overcoming adversity in life and has become an inspiration and role model for countless people worldwide.